6 Business Credit Line Secrets You Should Know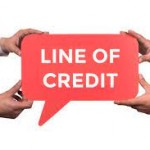 Sometimes a bank line of credit for your business may not be the right choice and you may have a better alternative available. Accounts receivable factoring, or AR factoring, involves no debt, limited credit check, no credit limit – and no restrictions on how you use the funds.
Here's what you need to know before taking out a bank loan or line of credit:
With AR factoring, there's nothing to pay back.
A line of credit must be paid back, of course. Usually with interest, which makes it more expensive than using cash. With AR factoring, another company (called the "factor"), buys the unpaid invoices from your business and pays you an immediate cash advance. There's nothing to pay back, because it's your money. The factor simply takes over the receiving for you. Factoring frees up your money, so you don't have to wait to get paid.
2. That 0% offer credit card or line of credit could cost you a lot.
Some lines of credit or credit cards offer a introductory 0% interest – as long as every payment is made on time. That's a great deal, in theory. But in practice, the vast majority of business borrowers are late with their payments at least once, causing that 0% interest rate to suddenly shoot skyward, resulting in added expenses. But AR factoring isn't a loan, so there is no interest rate to worry about. You don't have to make any payments, because the money is already yours.
3. Forget about a credit limit. Really.
When you use AR factoring, if you have enough unpaid invoices, there is no limit to the amount of funds that you can receive as long as you have credit worthy customers. It's like having an unlimited "credit line" that grows with your business. Plus, there are no restrictions on the use of the funds. You can use them to meet payroll deadlines, pay your taxes, purchase inventory – the choice is yours.
4. With AR factoring, there's no liability.
A line of credit creates a financial liability on the balance sheet of your business. But AR factoring doesn't reflect negatively on your balance sheet, because it's not a loan. Instead, you receive the money you need to maintain a positive cash flow.
5. You don't need collateral or a good credit history.
It can be tough for a small business or startup to qualify for a line of credit without any collateral or credit history. AR factoring is different. The factor looks at the creditworthiness of your open accounts. If your customers have a history of meeting their financial responsibilities, then factoring may be a good fit for you.
6. Factoring means less bookkeeping.
Taking on a line of credit means spending more time on accounting, which costs you money. With AR factoring, someone else handles your accounts receivable responsibilities, taking the burden off of you. That means less labor, less bookkeeping, and less hassle. Plus, some factors send out monthly statements, which helps bring late-paying customers back in line with your normal pay cycle.
Is AR factoring right for your business?
Break out of the credit line trap. Eliminate the hassles and headaches of ordinary financing and find out how you can get started with AR factoring today. Give us a call: 888-603-00055